ElastiCache is a managed in-memory data store supporting the Redis or Memcached engines. ElastiCache is used for two common use cases:
Offloading database reads by caching responses, improving application speed and reducing costs
Storing user session state, allowing for stateless compute instances (used for fault-tolerant architectures)
Generally, ElastiCache is used with key value databases or to store simple session data, but it can be used with SQL database engines.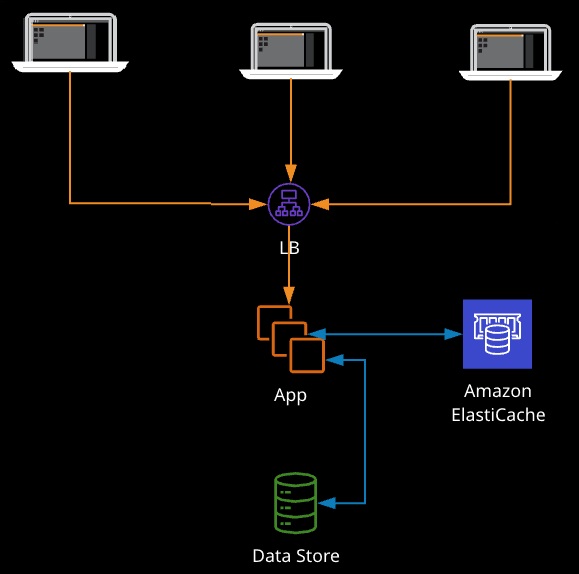 Managed in-memory data store and cache
Memcached or Redis engines
Typically used to offload database reads to improve web application performance
Node Type
Families affect CPU

General Purpose (T2, M4, M5)
Memory Optimized (R4, R5)

Sizes affect memory and network
Monitoring – CloudWatch metrics
CPU Utilization

When threshold is exceeded

Increase the node family
Add more read replicas (Redis) or nodes (Memcached)

Evictions

Older items are removed to free up memory for new items
Frequent evictions will decrease performance ,

Increase the node size (memory)

CurrConnections

The application may not be releasing connections

Swap Usage

Affects performance if increased
Should be close to 0
Increase node size
DynamoDB Accelerator (DAX) is an in-memory cache designed specifically for DynamoDB. Results delivered from DAX are available in microseconds rather than in the single-digit milliseconds available from DynamoDB.

DAX maintains two distinct caches:
The item cache is populated with results from GetItem and BatchGetItem and has a five-minute default TTL.
The query cache stores results of Query and Scan operations and caches based on the parameters specified.