Snowball is a petabyte-scale data transport solution that uses secure appliances to transfer large amounts of data into and out of the AWS cloud.
Snowball
Suitcase-sized device used to transfer TB or PB of data into S3
Connect to on-premises network with Snowball client
80 TB capacity
256-bit encryption using KMS
Shipping and transfer times are typically one week
Typically used with >100 TB of data and bandwidth limitations
Example: 100 TB @ 1 Gbps = 100+ days to transfer. Done in ~1 week with two Snowballs.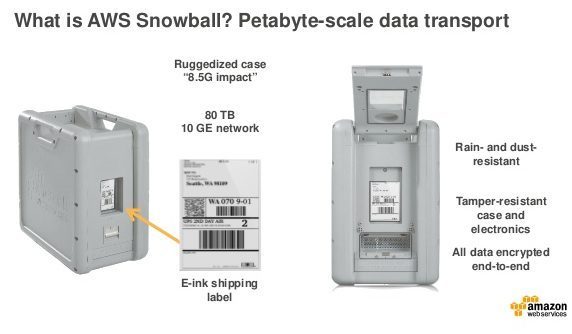 Snowball Edge
Larger capacity than Snowball
Embedded computing capability using Lambda
Used for loT, media transcoding, and other use cases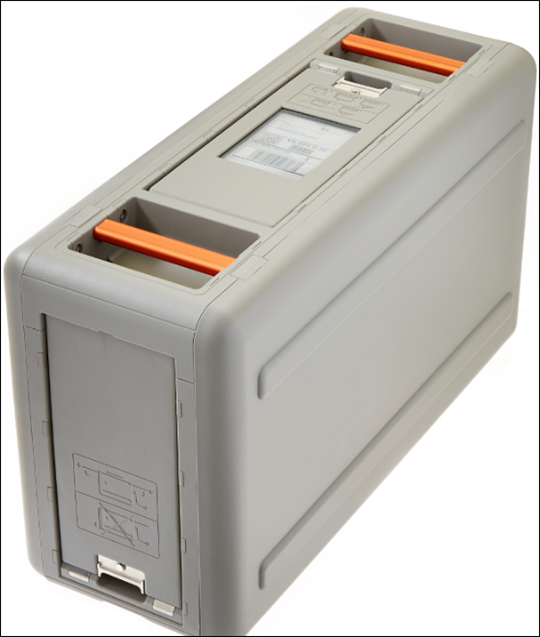 Snowmobile
Shipping container on a semi truck
Up to 100 PB (1250 Snowballs)
Multiple levels of logical and physical security
Encryption
Fire suppressions
Security personnel
GPS tracking
Video surveillance
Escort vehicle