Identity federation (IDF) is an architecture where identities of an external identity provider (IDP) are recognized. Single sign-on (SSO) is where the credentials of an external identity are used to allow access to a local system (e.g., AWS).
Types of IDF include:
Cross-account roles: A remote account (IDP) is allowed to assume a role and access your account's resources.
SAML 2.0 IDF: An on-premises or AWS-hosted directory service instance is configured to allow Active Directory users to log in to the AWS console.
Web Identity Federation: IDPs such as Google, Amazon, and Facebook are allowed to assume roles and access resources in your account.
Cognito and the Secure Token Service (STS) are used for IDF. A federated identity is verified using an external IDP and by proving the identity (using a token or assertion of some kind) is allowed to swap that ID for temporary AWS credentials by assuming a role.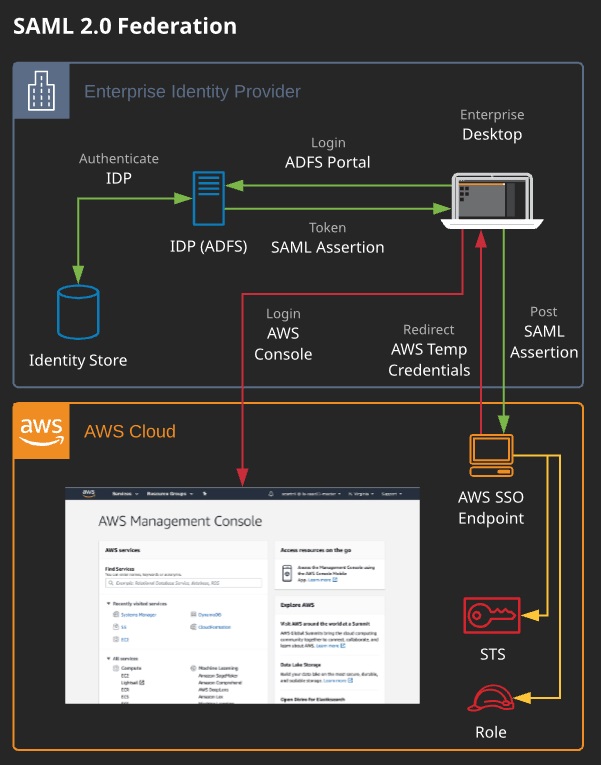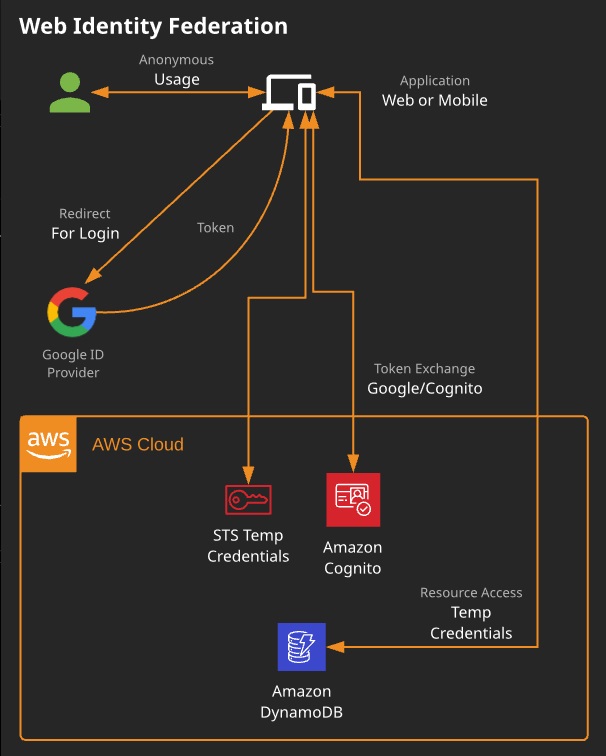 Federation: Providing a non-AWS user temporary AWS access by linking that user's identity across multiple identity systems
Federation with Third-Party Providers:
Most commonly used in web and mobile applications
Amazon Cognito allows for creation of unique identities for users
Uses identity providers to federate them Facebook, Google, Amazon, etc.
Establishing Single Sign-On (SSO) Using SAML 2.0:
Most commonly used in enterprise environments with an existing directory system Active Directory, etc.
Federated users can access AWS resources using their corporate domain accounts
Federation also aids user management by allowing central management of accounts